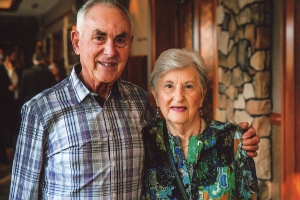 Rose Schindler (1929-) Born and raised in Czechoslovakia, Rose was deported to Auschwitz along with her parents, aunt, five sisters and two brothers when she was just 14 years old.
Max Schindler (1929-2017) From Cottbus, Germany, Max and his family were deported to Poland and sent to a forced labor group in 1942. Over a three year period, Max was sent to six concentration camps.
Despite these horrible beginnings, Max and Rose found each other and have been engaged in Holocaust activities for much of their lives. They are members of the '45 Aide Society and involved in The Butterfly Project, whose mission is to educate students about the Holocaust. Rose has also been the president of the New Life Club, a local San Diego organization of Holocaust survivors.
They have been interviewed extensively by the news media and their video testimonies are included at the USC Shoah Foundation Institute – the organization founded by Steven Spielberg.
Max and Rose have earned many awards as well. They were honored to receive the Jewish Heritage Month Local Heroes Award from KPBS television in 2016. Rose was named one of the Cool Women of 2015 by the San Diego Girl Scouts, as well as a Woman of Valor during the 24th Annual Lipinsky Family Jewish Arts Festival. She was awarded an honorary high school diploma from La Jolla Country Day School in 2018, and awarded an honorary Master of Business Administration by the California International Business University in May 2019. A sought-after speaker, Rose continues to recount her story regularly at schools and events.
About the Writer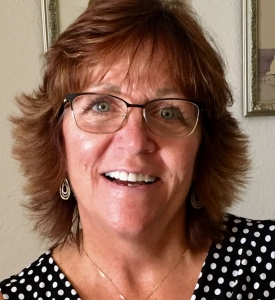 M. Lee Connolly is a wife and mother of three grown children who she hopes will be an agent for change in the world. Mrs. Connolly is a lifelong learner who spent over 30 years working as an Occupational Therapist serving the elderly. Her lifelong passion of learning people's "story" came full circle when she met Max and Rose Schindler. Lee met the pair when they were guest speakers at her daughter's English class in Southern California, where the 10th graders were studying the Holocaust. The Schindler's presentation moved Lee to write this book for the world to hear. This began a 3-year process to bring this book to you. May it touch you as it touched her.